Great Swamp Spring Exploratory Paddle, April 17, 2016
Next | Thumbnails
Overview Map | Topo Map | Aerial Map | Google kmz**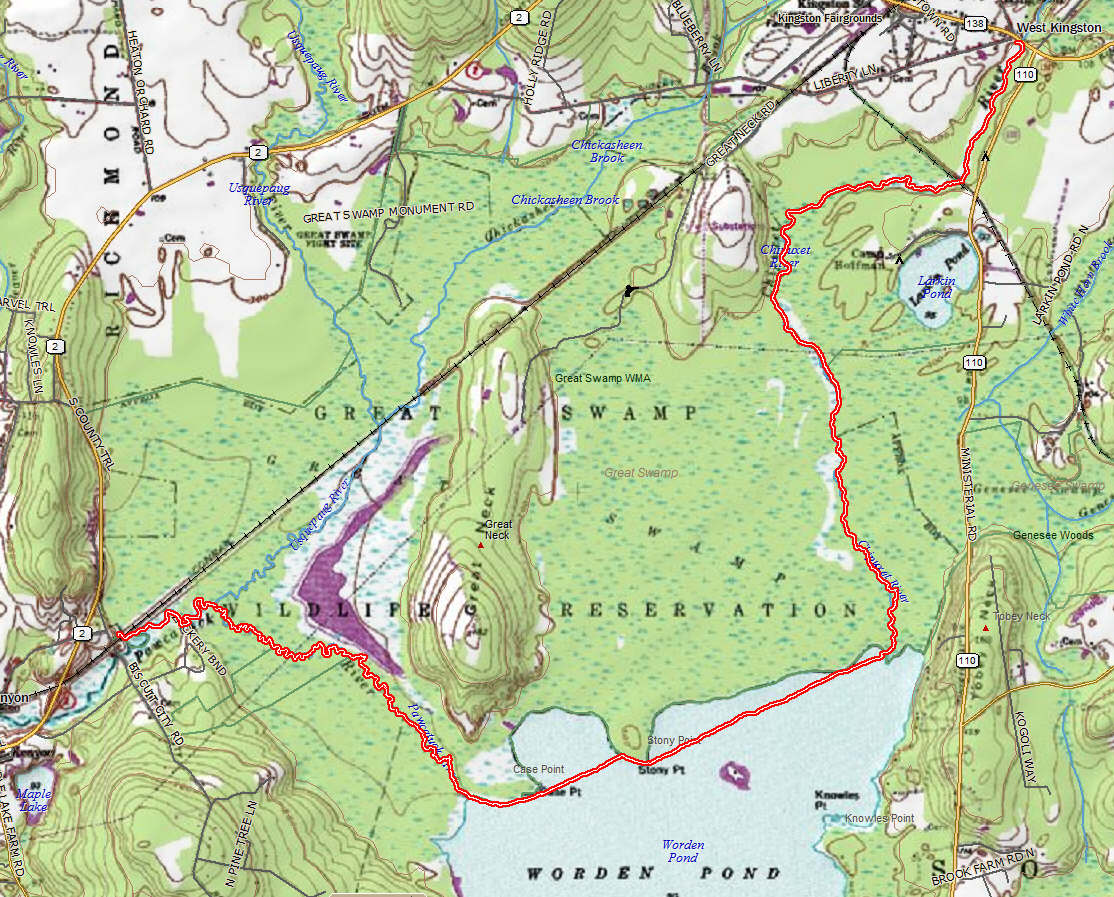 2-topo
**You can view the paddle route on Google Earth. Install Google Earth on your computer (if you don't have it already installed).
Click on KMZ track file and depending on your browser, either click on the kmz downloaded file, or click Open. If a choice to Open with is shown, make sure it is Google Earth.
Google Earth will shortly open and import the the GPS tracks.