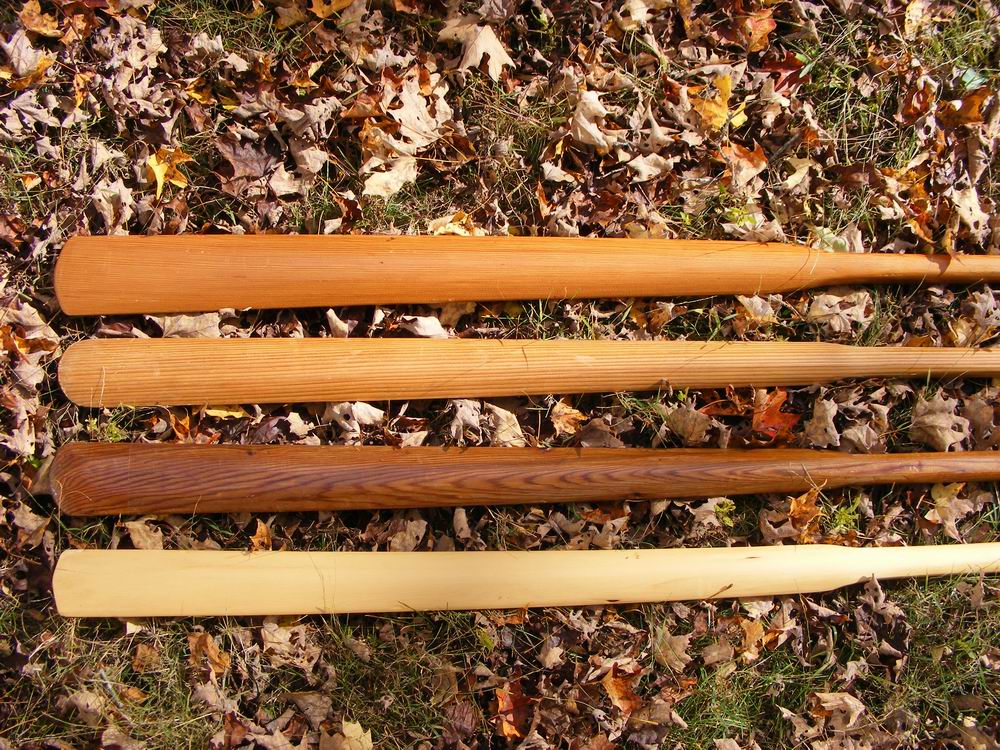 DSCF4677.JPG


Another view of the different wood grains. The original paddle built when I attended the

Cape Falcon class

in Oregon, is the darker one. The one above it is a copy (roughly measured and eyeballed from the Oregon paddle.) The top one is a similar shape but with a wider blade. It has tremendous grip paddling. The bottom paddle which is a cream yellow is constructed from Alaskan Yellow Cedar. This is a harder and stiffer wood with no noticeable grain. It is hard to plane without being able to work the grain. But it results in a paddle that can take a beating more than the softer Western Red Cedar. It is also a heavier wood, counteracted by making the paddle much thinner than the original to reduce the weight. This paddle is a very smooth feeling paddle. All the paddles are carefully shaped to a airfoil (or wing shape if you like) shape. The wing shape is carried all the way from the loom out to the end.

The weight of the paddles compared to a Werner Camino 220cm fiberglass paddle at (1 lb 14.0 oz.) is from the top paddle down. (1 lb 15.5 oz), (2 lb 1.8 oz), (1 lb 15.3 oz), (2 lb 2.8 oz).