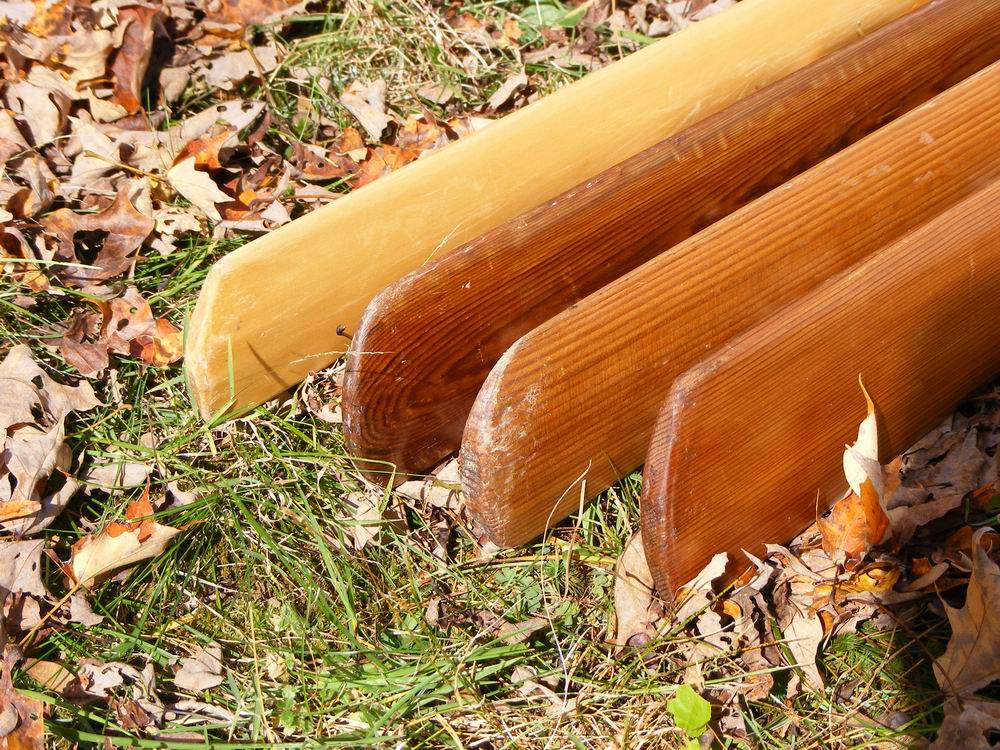 DSCF4687.JPG


This shows the tip of the paddles. The most tapered one is the darker Oregon paddle. I have left the tips fairly blunt to allow you to push off with the paddle. To thin and tapered, and it just buries itself in the sand of mud. But a thinner tip helps keep the paddle quiet. Sometimes thin tips are reinforced with epoxy (bone in the case of the original Greenlanders).

All these paddles were coated with Watco Exterior Marine oil (I think it is now called

Watco Exterior Wood Finish

). Watco Danish oil was used on the Alaskan Yellow Cedar as a test. It seems to hold up well, but then it has a very dense grain. None of the paddles is stored wet, so exterior or interior does not seem to matter. All paddles have at least 5-6 coats of oil which takes several days to dry. I prefer the feel of the wet oiled wood compared to a hard shiny varnished paddle. A hard varnish surface will cause your skin to either stick or hydroplane on the paddle with quick movements. The oiled wood is a more consistent feel.