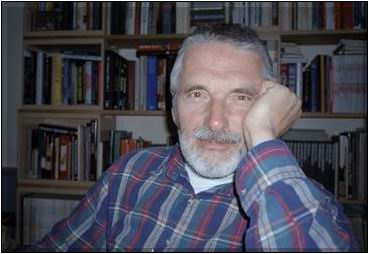 by Michael Krabach, P.E. retired

Welcome to the Krabach web site. Mostly dedicated to sharing photos of some of my adventure trips, and promoting bicycle touring and sea kayaking.
My Alaska bicycle tour for the summer of 2000
A 6400 mile self-contained bicycle tour in which I took Amtrak to Seattle and the Inside Passage ferry to Alaska and then used my Rivendell bicycle to tour Alaska and bicycle back home to Rhode Island. View 231 indexed and mapped photos with text narrative.
My Sierra backpack trip in the summer of 1996
10 days of backpacking in the California High Sierra Mountains. From Bishop, CA , entering the Evolution Valley via Lamarck Col, hiking down the John Muir Trail, and returning via Bishop Pass to South Lake. View 175 indexed and mapped photos with text narrative.
My bicycle tour across USA in the summer of 1995
A 6000 mile self-contained bicycle tour in which I took Amtrak across the United States to Seattle and followed the Adventure Cycling TransAmerica bicycle route to home in Rhode Island. View 143 indexed and mapped photos with text narrative.
Other Tangents
(Pages not in chronological order. New pages are at bottom of list.)
Power Basic DOS Computer Programs
Monitoring Tidal Currents in Narragansett Bay with a GEK
Pixel Resolution of Fuji E510 vs Olympus 1030sw
Inflation adjusted Investment-Retirement Calculator
Sea Kayaking Photos in the Narragansett Bay Area
Coastal Access Sites for Kayaks in Rhode Island
Kayaking in Newfoundland
Evening and Night Kayaking
Explore the World of Bicycle Touring
Appalachian Mountain Club, Narragansett Chapter
Last night of skating at Sholes Roller Rink
Spacebike Tour Simulation
Cheap 20 watt Bikelight and other Tips
The LED Bike Light Experiments
Super Wide Beam Headlamp LED Upgrade
Cheap Snow Camping Sled
Cheap Kayak Storage Hoist
Cheap Emergency Kayaking Shelter
Cheap Emergency Blanket
AA Battery tests in a GPS
Overview of GPS errors and variation for three GPS units
Pilgrim Haven Camp Photos
Kayaking at Everglades NP, Flamingo, Florida
Recipe for Krabach Pasta Salad
Waterproof Helmet Cam Comparisons
A weekend overnight on Rose Island lighthouse.
Boston Krazy Loop Bike Ride
Four Greenland Paddles
Yankee Atomic Electric Co. Fairwell Party, 1974
High Sierra Hike, North Lake to Pine Creek, 1987
High Sierra Hike, South Lake to Mt.Whitney, 1992
Sea Kayak from Neponset River to Boston Harbor, 2009
Dutch Island Exploration, 2010
Dutch Island Views
Narragansett Rune Stone
Racoon Proof Super Insulated Cooler
Ogunquit Weekend Kayaking, June 2009
Panoramic Views with Nodal Ninja 3II
Who's Having More Fun?
My Recommended Pianist
My Recommended Ballet
How to make a Short Haul Tow Rope.
Another Great Day... At the MFA.
Test images for a FLIR E5 Thermal Imager.
Youtube plugin comparisons for different Browsers.
River scenes on the St. Clair River about 1960.
A Spring Day at the MFA.
Building a Greenland style kayak in Oregon. (in progress)
A Sunday at RISD Museum
Maya at Boston Museum of Science
Goya Exhibition (but no Goya photos) at the MFA
Building a West Greenland style Skin-on-Frame kayak. (in progress)
The Krabach variation on a slip knot.
A simple hat cam.
Duo Diversity
Earth Pigments Comparisons.
Building a paper airplane, and a DJI drone closeup.
Presentation quality kayaking photos.
Great Swamp paddle, finding beaver lodges everywhere.
Cape Cod Nickerson State Park paddle and bike weekend, 2016.
A paddle from Bold Pt. to Providence, finding a new bail out site.
Demonstration of the ORU kayak.
Salvaging neighborhood maple for firewood.
Various kayak assisted rescue examples.
Mel Krabach's Home Movies
Testing 360 VR photos and videos.
Archive of AMC Narragansett Chapter old website
Kayaking in 4K video
View as Framed Page
All slides on this site are the property of Michael Krabach.
Updated July 31, 2019